Sunday, November 25, 2012
Michael C. Hall's 'Dexter' Downgrade Echoes Good Actors Punished For Bad Writing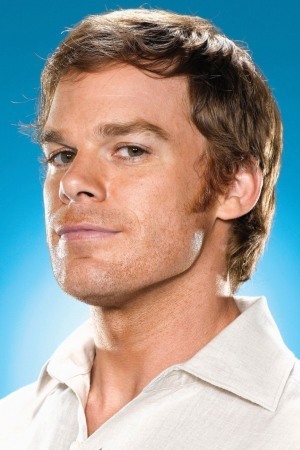 By Rachel Bennett
Television Editor & Columnist
***
Showtime's Dexter keeps chugging along with its seventh season tonight, and though it's improved this year, the drama no longer sparks as much conversation as it used to.
This year's Emmys is the first since 2008 that the show wasn't nominated for Outstanding Drama Series, reflecting viewers' waning interest in the serial killer series. Lead Michael C. Hall received his fifth nomination for Outstanding Lead Actor in a Drama Series, but he has yet to take home a statuette (He did receive the 2010 Golden Globe for Best Performance by an Actor in a Television Series – Drama).
What surprises me most about this year's nominations is how little pundits considered Hall to be a serious contender for the award — and I agreed with them, even if it had nothing to do with his actual performance. Instead, I took into account more the material he acted as opposed to his technique.
Hall is one of the best TV actors working today, and although he didn't have the memorable screen moments last season that fellow nominees Damian Lewis of Showtime's Homeland or Bryan Cranston of AMC's Breaking Bad had, he's in the same league of expertise. That's not to say he should've won, but he shouldn't have been so discounted in awards discussions.
So why shouldn't he have won? Simple: He didn't have those take-your-breath-away moments Lewis and Cranston did, which caused so much stir around the water cooler and showed their range.
This fading of fantastic actors from awards conversations as shows decrease in quality happens frequently, even if their work is just as good — or even better — than when their series were at their peaks.
The best recent example is Hugh Laurie of Fox's House M.D. The actor received six nominations for the Outstanding Lead Actor in a Drama Series Emmy, only missing out in 2006 and for the show's final season in 2012. By the finale season, the drama was no longer the critical darling it once was, and Laurie most likely suffered for it.
America Ferrera of ABC's Ugly Betty also saw her awards star fall during the latter two seasons of the dramedy. Ferrera won the Outstanding Lead Actress in a Comedy Series Emmy in 2007 and received a nomination in 2008, but as the show lost steam with critics and viewers, she didn't see another nomination for the program's last two years.
In rare cases, actors openly acknowledge that their performances are indestructibly linked with their characters.
Katherine Heigl, formerly of ABC's Grey's Anatomy, withdrew her name from Emmy consideration in 2008 following her 2007 win for Outstanding Supporting Actress in a Drama Series. The actress explained her decision, which drew the ire of Hollywood insiders, by saying, "I did not feel that I was given the material this season to warrant an Emmy nomination and in an effort to maintain the integrity of the academy organization, I withdrew my name from contention."
As Heigl showed, the popularity of a particular program can spread to the acting nominations — for better and for worse. That was extremely evident for this year's ceremony, as several cast members of Masterpiece Theater's Downton Abbey were nominated when some critics thought they shouldn't have been. Lewis, who was up against three-time winner Cranston, also most likely got a boost toward winning the Outstanding Lead Actor in a Drama Series Emmy when Homeland won Outstanding Drama Series and Claire Danes nabbed Outstanding Lead Actress in a Drama Series.
Although it isn't fair that an actor gets evaluated more for material than for performance, the fact that this happens does help to make more room for newer contenders in acting categories. There are too many fantastic TV performances to be nominated, so taking storylines into account weeds out potential nominees.
However, this phenomenon helps to prove that the Emmys can be based more on popularity than on talent. When a show is as popular as Homeland, there's no way it or its performers will be ignored (and they shouldn't be). But did all of the voters tune in to Homeland, or were they voting based on hype? What if Homeland gets worse — will Danes and Lewis, two of the best TV actors (if not the best), be ignored or not as seriously considered to win?
There are also specific categories for writing, as there are Emmys for Outstanding Writing for a Drama Series and Outstanding Writing for a Comedy Series. These prizes are essential to the awards, as they highlight shows that are fantastic but not as popular. NBC's Community, NBC's Parks and Recreation and FX's Louie were all nominated in the writing category, but they missed out on nominations for Outstanding Comedy Series — being edged out by the heavily hyped ABC's Modern Family, HBO's Girls and CBS's The Big Bang Theory.
I suggest Emmy voting becomes the opposite of what it is now. Instead of nominating on talent and choosing based on material (How else would you explain Hall's nomination this year?), voters should nominate based on material and pick the winner based on talent. I realize this is difficult to execute because nominees submit their best episodes, and their best performances will come from material that highlights their strengths, but it's nice to imagine this could happen.
In reality, it won't, as the line between character and actor is too blurred. Ideally, that's what makes a fantastic actor: A person who can disappear in a role. But it could hurt them in the end, as we don't know how to decipher the real from the reel.
Do you think voting based on material than on talent is a problem? Do you think it's acceptable? Let us know in the comments!
Tags: ABC, AMC, America Ferrera, Breaking Bad, Bryan Cranston, CBS, Claire Danes, Community, Damian Lewis, Dexter, Downton Abbey, Emmys, Fox, FX, Girls, Golden Globes, Grey's Anatomy, HBO, Homeland, House M.D., Hugh Laurie, Katherine Heigl, Louie, Masterpiece Theater, Michael C. Hall, Modern Family, NBC, Parks and Recreation, Showtime, The Big Bang Theory, Ugly Betty