Monday, January 7, 2013
What Would Happen To The Oscars Race If Late-Year Releases Were Removed?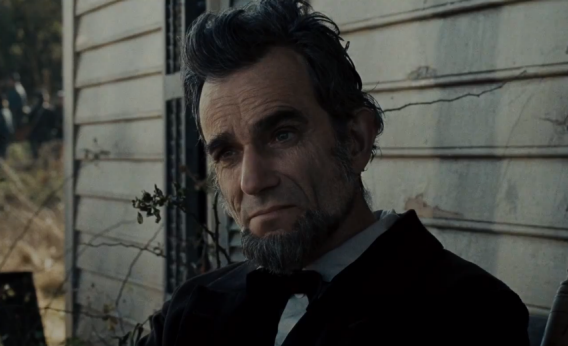 By Joey Magidson
Film Contributor
***
I always enjoy looking at alternate versions of the Oscar race. It's just an experiment, but there are still a number of interesting dynamics that I notice about the year in awards contenders when playing around with eligible films.
In years past, I've wondered what were the No. 11 films in the two years that Oscar had a guaranteed crop of 10 Best Picture nominees. I've also considered what the Oscars nods would have looked like if you removed every contender that was actually nominated. This time around, I'm trying something a little different.
With the Academy only days away from announcing their noms, I wanted to look at how the race would look if you took out any of the contenders that hit in the final part of the year. Essentially, if you disqualified the films that went into release after September, what might the Oscar nominations look like this week?
It's no secret that a large portion of the nominees in each category come from late year releases. Oscar voters become more and more interested in the year's offerings as the weather gets colder. Screeners also come out around then, making for a perfect storm for awards consideration. If those players weren't at voters' disposal, though, some interesting things could happen.
Best Picture is the big one that everyone cares about, so let's start there. Using this alternate reality, the category loses top contenders in Argo, Lincoln, Les Miserables, Life of Pi, Silver Linings Playbook and Zero Dark Thirty. One level down, you can also remove the likes of Amour, Anna Karenina, Flight, Hitchcock and The Impossible. That leaves Beasts of the Southern Wild, The Master and Moonrise Kingdom as the big players still remaining, but what else would that move open the door for?
It would likely pave the way for blockbusters to make the cut, so The Avengers and The Dark Knight Rises would be in. Smaller films like The Best Exotic Marigold Hotel or perhaps The Intouchables would see their candidacies boosted as well. That would leave at least a few spots for deserving films long out the race, mainly indies. They could include the likes of Bernie, End of Watch and Ruby Sparks, or maybe even a surprise studio hit like Magic Mike.
Essentially, when end-of-year Oscar bait is taken out of the equation, it forces voters to look at films they probably already should be considering but aren't. An Academy member sometimes has a rather short attention span, so sometimes having a smaller pool (or just a less obviously Oscar-friendly one) to choose from can yield intriguing possibilities.
Best Director, of course, follows along pretty much the same lines as Best Picture, and as such, the changes aren't really that different. Presumed nominees Ben Affleck, Kathryn Bigelow and Steven Spielberg would be out of the picture, along with strong candidates Tom Hooper, Ang Lee and David O. Russell. Fans of Michael Haneke or Quentin Tarantino would be out of luck, too. The survivors of this purge would only be Paul Thomas Anderson, Wes Anderson, and Benh Zeitlin, all of whom could be on the outside looking in on Thursday morning.
Who moves up a notch from here? Well, Christopher Nolan more so than anyone, but I'd say that people such as Richard Linklater, John Madden and Steven Soderbergh would benefit a lot. There could also be some level of play for the duo of Jonathan Dayton and Valerie Faris, as well as someone such as David Ayers. As mentioned above, this category tends to follow Best Picture, so the new slate of contenders there would be reflected here as well.
Best Actor would suffer the loss of frontrunner Daniel-Day Lewis, plus heavy contenders Bradley Cooper, John Hawkes, Hugh Jackman, and Denzel Washington. Those five men could very likely make up the actual slate this week, so it would be a whole new crop of contenders. Guys such as Richard Gere and Joaquin Phoenix would move to the front of the pack, but they'd need some new friends.
That company, I'd guess, would come in the form of prior hopefuls Christian Bale, Jack Black, Paul Dano, Jared Gilman, Jake Gyllenhaal and maybe even Channing Tatum. Black is the only one of the group who had a real chance, and that's something interesting to note. While Picture and Director saw some big purging, this category seems to suffer the most from a reduction of fourth quarter candidates.
Immediately losing all of its top contenders also would be Best Actress. You'd cross off Jessica Chastain, Marion Cotillard, Jennifer Lawrence, Emmanuelle Riva, and Naomi Watts, with Keira Knightley and Helen Mirren falling into this hole as well. The remaining players with a current shot at a nod would only be Judi Dench and Quvenzhane Wallis, though I suppose you can never completely count out Meryl Streep.
Coming to the rescue from earlier in the year, we have Emily Blunt, Kara Hayward, Zoe Kazan and Melanie Lynskey. None have a shot in hell of getting in this week, so this is another category that suffers a similar fate as Best Actor.
Best Supporting Actor would retain a major contender in Philip Seymour Hoffman, but it would lose just about everyone else from the top tier. You'd have to say goodbye to Alan Arkin, Robert De Niro, Leonardo DiCpario, John Goodman, Tommy Lee Jones, Eddie Redmayne and Christoph Waltz. We'd still have Dwight Henry and Matthew McConaughey, but beyond that you have to start digging deep.
I suppose someone such as Tom Hardy or Mark Ruffalo could benefit in this alternate reality, with the same being said for Michael Fassbender. Besides them, the only other one to get excited about is Michael Pena. I could see a very decent lineup still emerging, but it would certainly pale in comparison to what we'll likely have on Thursday. It's already considered the least exciting of the major categories anyway.
Finally, Best Supporting Actress would lose everyone's frontrunner in Anne Hathaway. We'd be saying farewell to Samantha Barks, Sally Field, Helen Hunt and Kelly Reilly, too. Ditto Nicole Kidman, Kerry Washington and Jacki Weaver. Amy Adams, Ann Dowd and Maggie Smith would be survivors, though.
Who would join those newfound frontrunners? Well, I suppose Blunt could be in play, as well as Shirley MacLaine. This category is the one least affected by my fantasy, though it obviously loses some heavy hitters in the process.
What does this all mean? By disqualifying most of the fall and winter contenders, you see why the Academy tends to focus in on the final three months of the season when filling out their Oscar ballots. There are some wonderful films and performances from the first nine months, but many of them just don't stack up to the final competitors.
Beyond quality, it's also just a time of year when very different types of movies are released. The flicks from the first three quarters know they're less likely to be awards players, so they don't always shoot for them to begin with. It's partially a self-fulfilling prophecy, but it's also to some degree a smart play since the Academy isn't usually interested.
For those of you who bemoan how the nominations focus on year end releases too much, this should be a nice little daydream. For those of you who shudder at these lineups, I'm sure Thursday can't come soon enough.
Tags: Alan Arkin, Amour, Amy Adams, and Naomi Watts, Ang Lee, Ann Dowd, Anna Karenina, Anne Hathaway, Argo, Beasts of the Southern Wild, Ben Affleck, Benh Zeitlin, Bernie, Bradley Cooper, Channing Tatum, Christian Bale, Christoph Waltz, Christopher Nolan, Daniel Day Lewis, David Ayers, David O. Russell, Denzel Washington, Dwight Henry, Eddie Redmayne, Emily Blunt, Emmanuelle Riva, End of Watch, Flight, Helen Hunt, Helen Mirren, Hitchcock, Hugh Jackman, Jack Black, Jacki Weaver, Jake Gyllenhaal, Jared Gilman, Jennifer Lawrence, Jessica Chastain, Joaquin Phoenix, John Goodman, John Hawkes, John Madden, Jonathan Dayton, Judi Dench, Kara Hayward, Kathryn Bigelow, Keira Knightley, Kelly Reilly, Kerry Washington, Leonardo DiCpario, Les Miserables, Life of Pi, Lincoln, Maggie Smith, Magic Mike, Marion Cotillard, Mark Ruffalo, Matthew McConaughey, Melanie Lynskey, Meryl Streep, Michael Fassbender, Michael Haneke, Michael Pena, Moonrise Kingdom, Nicole Kidman, Paul Dano, Paul Thomas Anderson, Philip Seymour Hoffman, Quentin Tarantino, Quvenzhane Wallis, Richard Gere, Richard Linklater, Robert De Niro, Ruby Sparks, Sally Field, Samantha Barks, Shirley MacLaine, Silver Linings Playbook, Steven Soderbergh, Steven Spielberg, The Avengers, The Best Exotic Marigold Hotel, The Dark Knight Rises, The Impossible, The Intouchables, The Master, Tom Hardy, Tom Hooper, Tommy Lee Jones, Valerie Faris, Wes Anderson, Zero Dark Thirty, Zoe Kazan